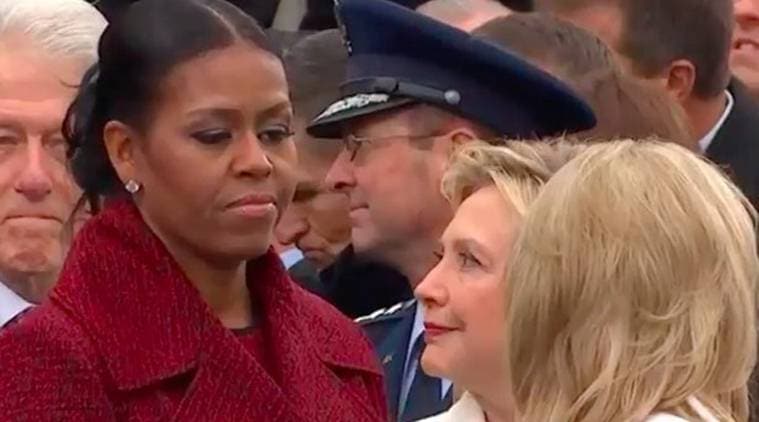 Biden won't be choosing his VP.  But the names that have come out are, I suspect, nothing more than a head fake to feel out the reaction from the public. Biden may have lost his political savvy but he's always been a shrewd, calculated, lying, cheating guy.  His promise to pick a woman of color may not even be true or may just be wishful thinking as he wants and needs Michelle Obama in order to have any chance to win.
Notice how we've been seeing recent appearances of Mr. Obama trashing Trump? Obama is all in on Biden winning and may even say yes to Michelle being the choice.  It's all about power with them and if she got into the White House, Obama gets his power back.
Notice how we haven't heard from Michelle and her silly Becoming book lately? Where is she hiding?  Is she "in-training" to be the VP pick and practicing mock debates with Pence?  Here's who I think the Democrats will choose in order of their preference:
Michelle Obama
Governor Cuomo
Dr. Fauci
Now I know these are dark horse choices or out in left field but that's just how I think.  I think they are trying to throw us off the scent of who they really want.  They are biding their time or letting the clock run out so we can't vet their final choice. They are probably in the midst of printing "BIDEN/OBAMA" lawn signs as we read.
Notice how none of the other "women of color" that have been "put out there" are on this list?  That's because they have no name recognition and you can't win without it. Remember how that worked for Sarah Palin? Kamala Harris has name recognition but lacks likability. Remember how that worked for Hillary?  Susan Rice has name recognition but she holds more Benghazi baggage than Hillary as she was her wing girl. So that leaves three dark horse darlings of the left listed above. The ONLY darlings of the left right now by the media. Avenatti is long gone as well Beto. And what ever happened to Marianne Williamson and Tulsi Gabbard?  Nary a mention of those women.
Cuomo is not a woman of color but he is sporting a pretty good tan lately and he whines like a girl. No offense to girls. Fauci is as White as they come but his doctor/scientist creds erase any pigment of his skin or his gender. And he does throw a ball like a girl. No offense intended to girls. But seriously, man, he sucks at baseball. Notice the photo of Fauci and Obama at a Chinese lab together while Obama was president.  Interesting picture. Obama Administration did give them money for research.  Hmmmm. Just wondering.
Michelle fills and checks all the left's boxes and then some.  She is adored by the left and some independents think she can do no harm.  After all, she was in charge of a healthy school lunch program (that the kids hated). And she had her staff plant her a vegetable garden. That's all the left needs to hear. She is snarky, wears expensive clothes, and has appeared on more magazine covers than Jackie O.  That's all the left needs to see. She is a lawyer and attended ivy league colleges.  That's all the left needs to hear. She has muscles in her arms and wears sleeveless dresses.  That's all the left needs to see.  Her hair is smooth and shiny.  That's all the left needs to see.  She is a big outspoken critic of Trump. That's all the left needs to hear.  Put all these creds together and you have yourself the perfect presidential pick for Biden. A sure win for Biden.
But not so fast!
I'll leave it up to Tucker, Hannity, Rush, Watters, Gutfeld, Judge Jeanine, and Ingraham to vet Miss Michelle.  I'm sure they have lots of material that they are holding back for the opportune moment.
Stay tuned.