AND FOUND COAL IN THEIR STOCKING?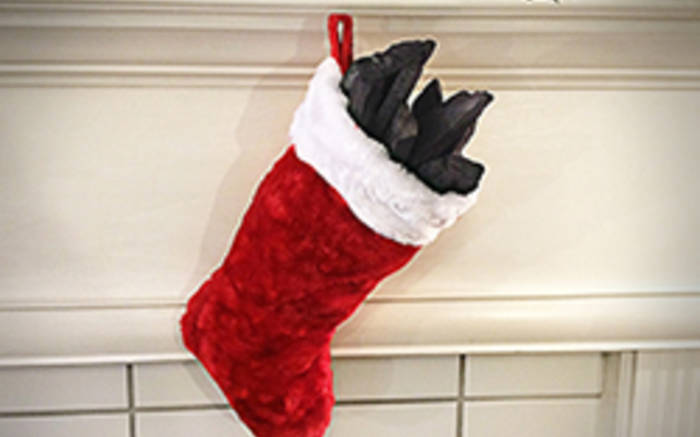 In no particular order:
Governor Cuomo
Governor Newsom
Senator Pelosi
Chief Justice John Roberts
Congresswomen AOC et al
Congressman Swalwell
Dr. Fauci
China President Xi
George Soros
Hunter Biden et al
Actors, Lori Loughlin et al
Mayor Garcetti of L.A.
Mayor De Blasio
FBI Dir. Chris Wray
Mayor Lori Lightfoot
Governor Gretchen Whitmore
Lieutenant Vindman et al
Chris Krebs Dir. of Homeland Security
Tedros Adhannom of W.H.O
Mayor of Seattle, Jenny Durkan
Jack Dorsey of Twitter
Mark Zuckerberg of Facebook
Murdocks of FOX News et al
Jeff Zucker of CNN
Bill Gates of Microsoft
The aforementioned characters know what they did or didn't do or were just plain annoying to death and will have to get coal for Christmas. Maybe next year they can come off the list. Let's hope so. I'm sure there are many more that got coal, but this was my top 25. I left off most of Hollywood, murderers, and the media as they aren't important are they. Also left off our so-called "president elect." I'll wait until next year (if he's still around) to see if he makes the naughty list.
Merry Christmas to the rest of us! And a Happier 2021! Now go check your stockings!