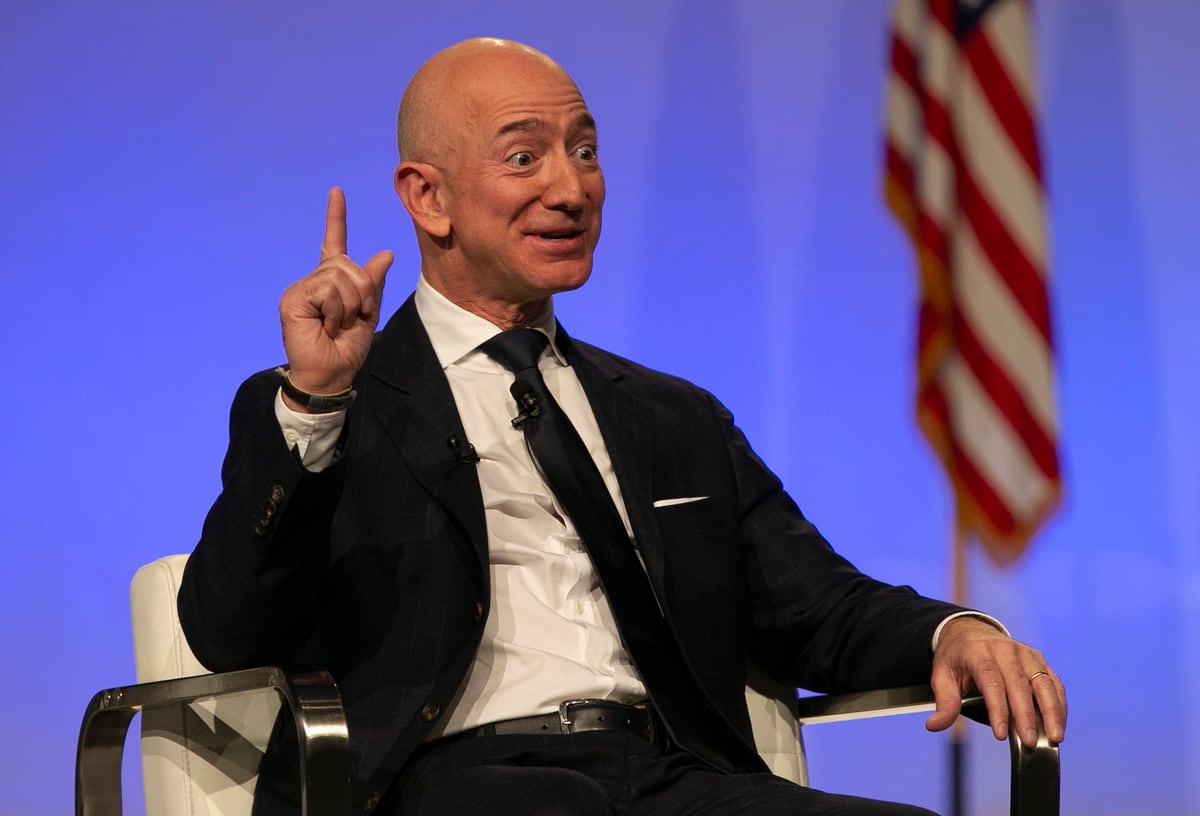 What is a clown? A buffoon who dresses up in strange clothing or hats to entertain strangers. Jeff Bezos behaved like a clown while on the trip to space donning a cowboy hat and upon returning. It was off putting to see a billionaire screaming and laughing like a child on Christmas morning while on the space vessel. In the first place, anyone willing to risk their lives going onboard a private spaceship without an astronaut's training, needs their head examined.
But when this cowboy clown arrived back on Earth, he held a political press conference giving a veiled insult to Donald Trump while awarding a 100 million dollar "Civil Award" to a known uncivil, loudmouth activist Van Jones who works for CNN! Jones angrily called the 2016 election of Donald Trump a whitelash, whatever that means. Trump ran against a white woman; but according to Jones, was running against Obama 2.0. But 100 million dollars? Couldn't that money go to help the homeless that are destroying the beauty of San Francisco, Seattle, Los Angeles, Portland, and Austin? But it won't. It will go to BLM for more activism. Thanks Bozo.
And what's with Bezos' cowboy hat? He's never done a day's hard labor in his life. What a clown. Anyone who turns a space ride into a political presser afterwards is a clown. I half expected him to get down and kneel in protest of the American Flag. He is definitely channeling Biden's doctrine with some convoluted statement that we can only judge people by their policies not their character or motive. Really? That's not what Martin Luther King famously said. He said we judge people by their character. So now all of a sudden character is off the table? Why? Because someone like Hunter or Joe possess bad character and bad motives as well bad policies. We judge on all three, but Bezos is trying to make it appear like we are just judging on character and motive. Nice try. Biden's policies suck.
Ironically, Trump had great policies but the left judged him on his tweets which are part of his character. Hypocrites much? If you talk, you must walk the talk. And they don't.
This whole trip to space was just a launchpad for Bezos the clown also known as "the package delivery maven" to enter politics at some point. Wait for it. He figures it is an open field for him right now as he can't do any worse than the current leaders. And he's right.