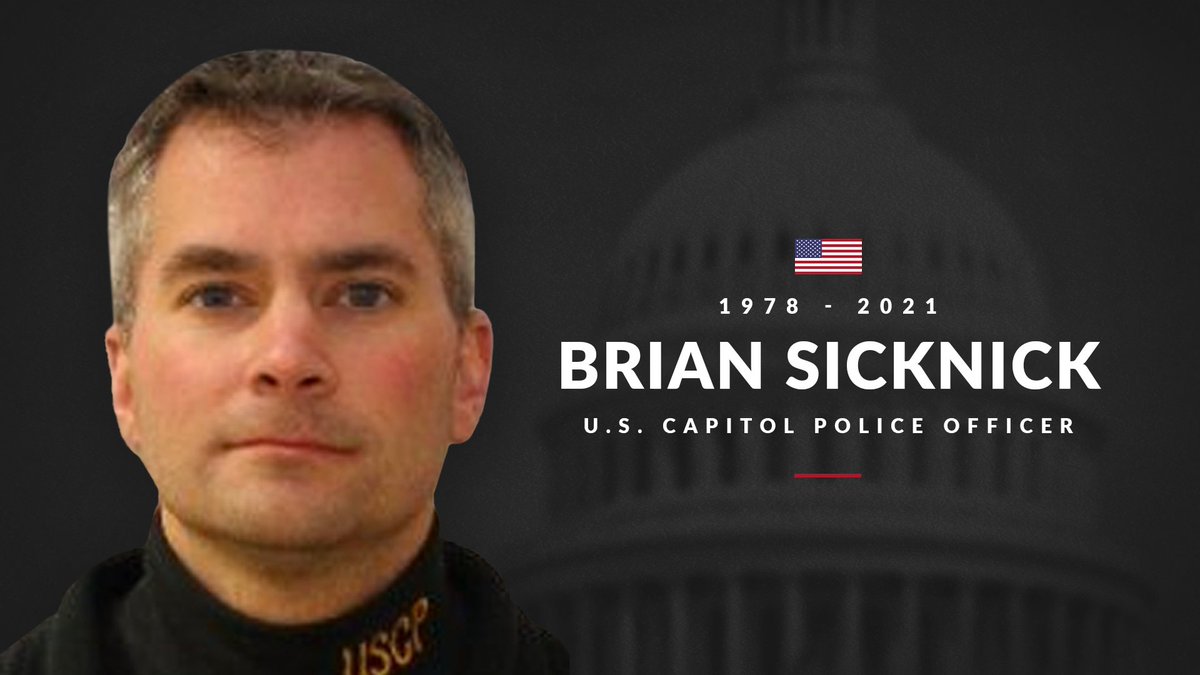 Smug FBI Director, Chris Wray, says he cannot disclose the results of the autopsy report due to an ongoing investigation. Why did they wait so long before holding a memorial for Sicknick? Why did the media continue to spread the big lie that he was killed by a Trump supporter that hit him in the head with a fire extinguisher? Then they went onto a new narrative that he died from a pre-existing condition, but what was it? Then there was the stroke rumor. There was also the rumor he succumbed to pepper spray or teargas. What the hell are they hiding?
Was Sicknick assassinated by the rogue anti-Trump Black cop (who is in hiding) that shot unarmed conservative Ashli Babbitt? Why did Chris Wray refuse to admit that Antifa and BLM had infiltrated the Trump rally on January 6th, some even donning MAGA hats and American flags? Is he blind, deaf, or dumb? Why does Chris Wray insist that white supremacy is a bigger threat than ISIS was and that they were responsible for the capitol breach? Why do they continue to have a seven foot security barrier around the capitol as though they are about to be attacked again? There is no intelligence that supports this. This is a charade. Was Officer Sicknick about to spill the beans on Nancy Pelosi's leadership in the setup of Trump by the breach of the Capitol and had to be taken out? I'm feeling shades of Lee Harvey Oswald here.
What is going on? Is this the biggest coverup since Benghazi and JFK assassination or what? Why did other officers commit suicide after the events of that day? Or did they get taken out too? They knew too much. Others resigned. I think Chris Wray needs to resign before Governor Cuomo or Newsom. He is up to his eyeballs in conspiracy. The FBI knew ahead of time that there would be violence at the capitol yet they did nothing. Trump asked for ten thousand National Guard and was turned down due to bad optics. The capitol police asked for National Guard and were turned down. Chris Wray is either the most incompetent investigator or the most corrupt. Neither is good. Something big is going on here but it is being stifled by the media and the FBI, yet again. Shades of Benghazi and the stand down orders.
We all know Biden stole the election but to orchestrate a phony insurrection afterwards just to take the focus off of the stolen election is beyond the pale. The FBI is out of control and the Supreme Court has lost its courage altogether. We have the majority in the Supreme Court but you wouldn't know it. They are all following in lockstep behind Chief Justice John Roberts who is just Chris Wray with a robe on. I'm sick of these RINOs running (cough) ruining our country.
Trump blew it when he appointed Amy Barrett, endorsed Mitt Romney, and didn't fire Chris Wray when he had the chance. He was too trusting.
We need an independent, impartial counsel or committee to investigate the investigators. What really happened to Brian Sicknick?